Serve



We bring God's love to the world through service to our neighbors, near and far. Have a talent or interest? There are opportunities for you to share your gifts and passions in a variety of ways.
Worship Support
Over 30 Trinity members volunteer each Sunday to help make our worship services run smoothly. If you would like to help, please fill out a Gift and Interest Inventory or call the church office.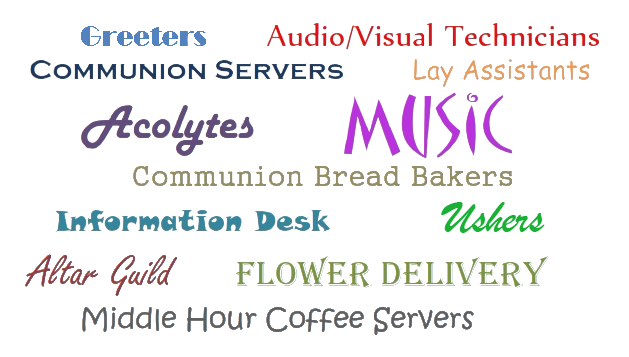 Trinity uses Ministry Scheduler Pro software to coordinate volunteer opportunities on Sunday mornings. No phone calls. You will be contacted by e-mail only. And only when there are unfilled positions when you have said you are available.  Schedule in advance on-line or follow the e-mail link to confirm.  It's as easy as that.  Click here to see how it works.
Caring for Each Other
Trinity members and staff provide care and support, in a variety of ways, for those in need.
Hospital Visitation: If you, or a family member, are hospitalized, please let the church office know. The pastor, and other staff members, make every effort to visit members in the hospital.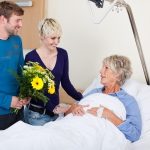 Nursing Home Services: Worship services are led by Trinity members at area care facilities.
Shut-In Visitation and Home Communion: Church staff and specially trained visitors provide fellowship and communion to those who can't attend church on a regular basis.
Altar Flower Delivery: A fresh bouquet of flowers can brighten someone's day and show we care in times of need.
Caring Casseroles: Trinity's Caring Casseroles supplies a meal to a member under special circumstances, such as those who have a difficult time preparing food following surgery, illness or unexpected events in their lives.
Prayer Shawl Ministry: When a handmade shawl is wrapped around its recipient it is our prayer that they feel wrapped in warmth and love from their Trinity family; and that the Lord gives them many blessings, courage, strength and faith. Interested people who knit or crochet get together each Wednesday during the school year at 4:00 p.m. in the narthex. In the summer, monthly gatherings are held in a local park, weather permitting. Yarns and patterns are available. Volunteers are also needed to deliver the shawls.
Prayer Chain: A group of faithful members who pray regularly for those in need.
Stephen Ministry: Learn more about Stephen Ministry.
Global Outreach: Learn more about Global Outreach.
Committees
Share your gifts with a committee whose mission is of interest to you. Most, but not all, committees meet on the first Tuesday of the month at 7:00 p.m.
Building & Grounds – responsible for maintaining our building and property
Christian Education – plans curriculum for Sunday School and oversees all educational opportunities for youth and adults
Christian Life & Growth – coordinates fellowship and social events
Communications – public relations and recording of worship services for public access television
Finance – oversees the financial health of the congregation
Global & Local Outreach – leads our congregation's outreach efforts
Library – selects, maintains and promotes the book collection of the church library
Personnel – the human resources department of the church
Stewardship – educates the congregation on sharing our blessings with God and others
Technology & Innovation – monitors and manages Trinity's technology needs
Trinity Learning Center & Pre-School – oversee the mission and programs of Trinity Learning Center & Pre-School
Worship – provide leadership and organization for the worship life of Trinity
Youth & Family – share in planning and coordination of events for 4th through 12th graders and their families
Seasonal Opportunities to Serve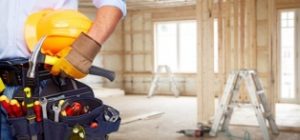 Habitat for Humanity: Monthly weekend workdays are scheduled throughout the year when building a house locally. Learn more at www.centralwisconsinhabitat.org
Buildings & Grounds Work Days: Work Days are scheduled in spring and fall. Volunteers gather to work outside to clean up and maintain the grounds around the church building.
Landscape Maintenance: Care for an outside area from spring to fall by pulling weeds and watering as needed.
Crossways Camping Ministries Work Days: Clean-up days are scheduled for the three camps of Crossways in the spring and the fall. Types of work include: minor repairs, window washing, general cleaning, raking leaves, winterizing, planting flowers, and trimming trees. Work on these days begins at 8 a.m. and concludes mid/late afternoon with lunch provided by the camp. Learn more at www.crosswayscamps.org