Trinity offers a variety of types of worship services. Our building is handicapped accessible and smoke free. The sanctuary has a hearing loop and viewing screen.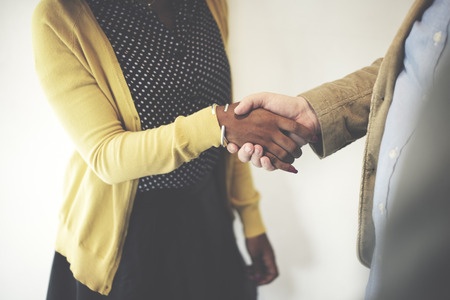 Sundays, September through May:
9:00 a.m. Worship Service
10:45 a.m. Worship Service
5:00 p.m. Midweek Worship on Facebook Live
Summer Schedule:
9:00 a.m. Sunday Worship Service
10:00 a.m. Social Hour
6:00 p.m. Wednesday Worship Service
Children's Bulletins and Activity Bags are available from the ushers.
There is also a staffed nursery available on Sunday mornings.
Middle Hour Activities
Coffee and Fellowship
Speakers and adult discussion groups
Sunday school for 3-year-olds through 6th grade
Turn-Out – activities for junior and senior high youth
For more detail on what's happening this Sunday, see our upcoming events.
Directions
Trinity is located in downtown Stevens Point, on the corner of Clark and Rogers Street, four blocks east of the Clark Street Wisconsin River Bridge. Enter the parking lot either from Clark Street, Rogers Street, or Ellis Street.
Weekday Hours
Office: 8:00 a.m. to 4:00 p.m.
The office is located inside the south entrance.
Trinity Learning Center & Preschool: 6:30 a.m. to 6:30 p.m.
Programs include a Summer Adventure Program for school age children. The Learning Center entrance is located on the west side of the building near Clark Street.
Map of the Building
Click here to download the map of Trinity Lutheran Church.